We Help Growing B2B Tech Businesses Punch Above Their Weight.
The enterprise software sales cycle is long and tough. Our lead generation and digital marketing services make it shorter.
Perri Marketing works alongside your existing executive sales team to drive lead generation. Our content-driven leads programs simplify your message and tell a story about your business. We are seasoned technologists, but first and foremost, content creators making a difference for clients worldwide.
MORE THAN 20 YEARS SUCCESSFUL MARKETING IN THESE DISCIPLINES
InfoSec
We have been working with Information Security vendors since 2008, advocating client solutions for both Windows/UNIX and mainframe systems.
CRM/Marketing Automation
Our Customer Relationship Management experience runs deep as it is an integral part of the inbound marketing and lead management process. We are also resellers of SharpSpring and ActiveCampaign CRM/MA products.
ERP/Logistics
Our Enterprise Resource Planning & Logistics experience dates back the late 1990s as organizations sought ways to optimize inventories with improved forecasting and shipping.
Infrastructure Management
Our experience in infrastructure management and service desk is extensive. We understand the dependencies that applications have on network infrastructures and also physical and cloud-based and the need to secure them.
Data & Storage Management
We have multiple engagements with data management and storage management software vendors across both distributed and mainframe operating systems.
Application Management
DevOps has now expanded to the mainframe, application delivery has become high priority across the entire enterprise. We understand the urgency and difficulty and have helped a few vendors with solutions in this area.
If you can outsource your IT to experts, you can outsource your marketing to experts too. We are those marketing experts.
Companies We Have Partnered With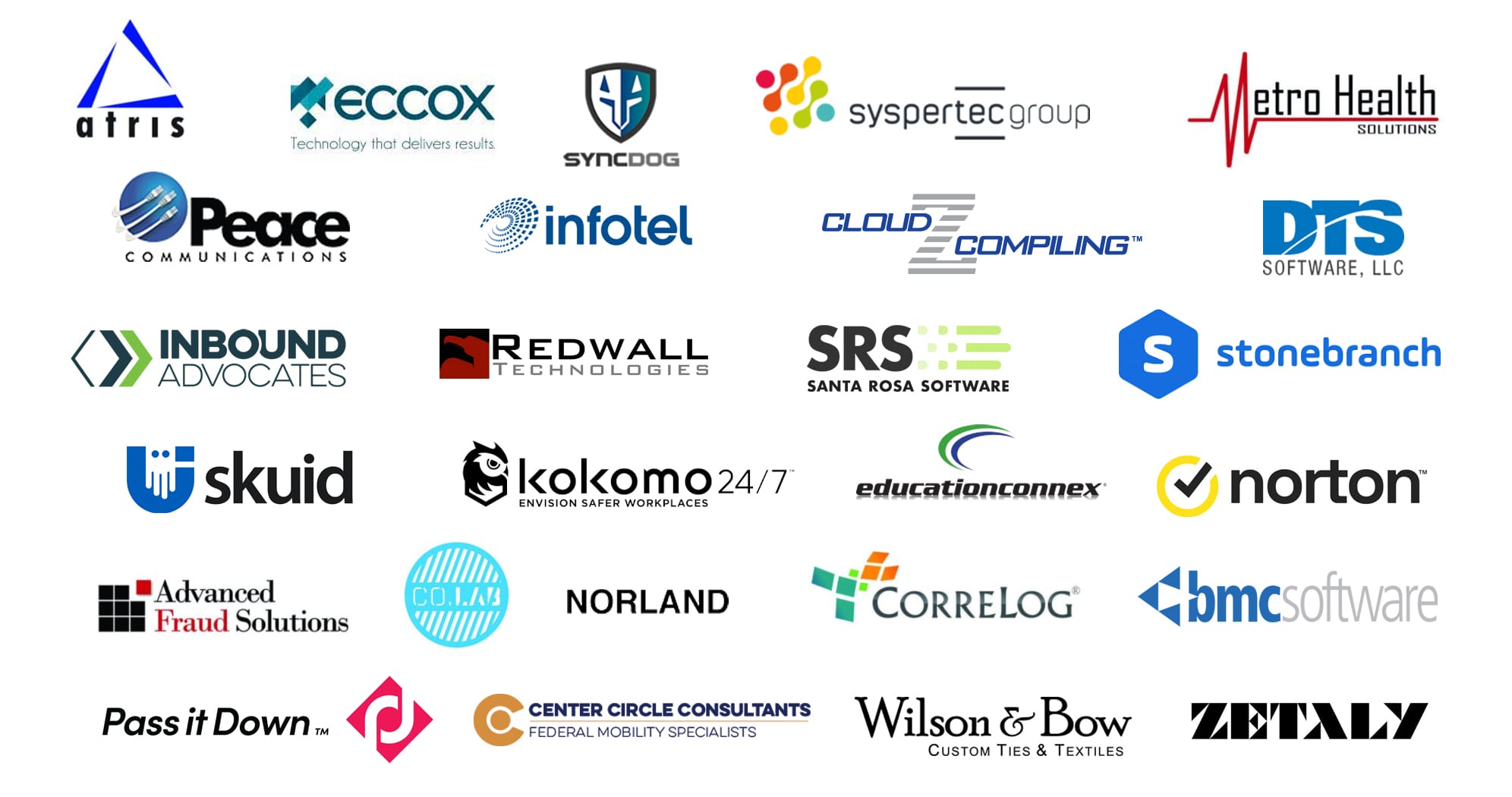 "Perri Marketing helped move us from looking like a home-based small business to a viable software vendor capable of supporting the largest IT enthronements. We ended up with a favorable valuation and exit, and PMI played a key role in that."
–CEO, CorreLog, Inc.
InfoSec Software Vendor
"Perri Marketing has helped us better compete with the large enterprise software vendors by enhancing our brand presence and awareness. They have also created some great thought-leading content. After our initial consult, they quickly understood our solution set and made an immediate impact."
-CTO, Medium-sized Software Vendor